Is it really that time of year already? I've only just put the rods away. While I'm keen to try some winter grayling and pike on the fly, it's not going to be this year. So I won't be doing any fishing in the coming months, but I will be thinking about it. Remembering a few of the special days and specific fish of the season, thinking ahead fondly to the next one (possibly with rose tinted polarised sunglasses?). And of course thinking about fishing related things I might need for Christmas.
Actually, after decades of buying kit, there's nothing I can honestly justify as needing, but there's always plenty of things that I want. And other than birthdays, there's no better time than Christmas for new fishing stuff.
So we've put some handy Christmas fishing gift lists together for both the experienced and the beginner, split into 3 different budget ranges, so hopefully something for everyone. Plus a few little things that would make perfect stocking fillers.
---
Fly Fishing Christmas Gifts for Enthusiasts
Enthusiasts Gift Ideas £150 or Over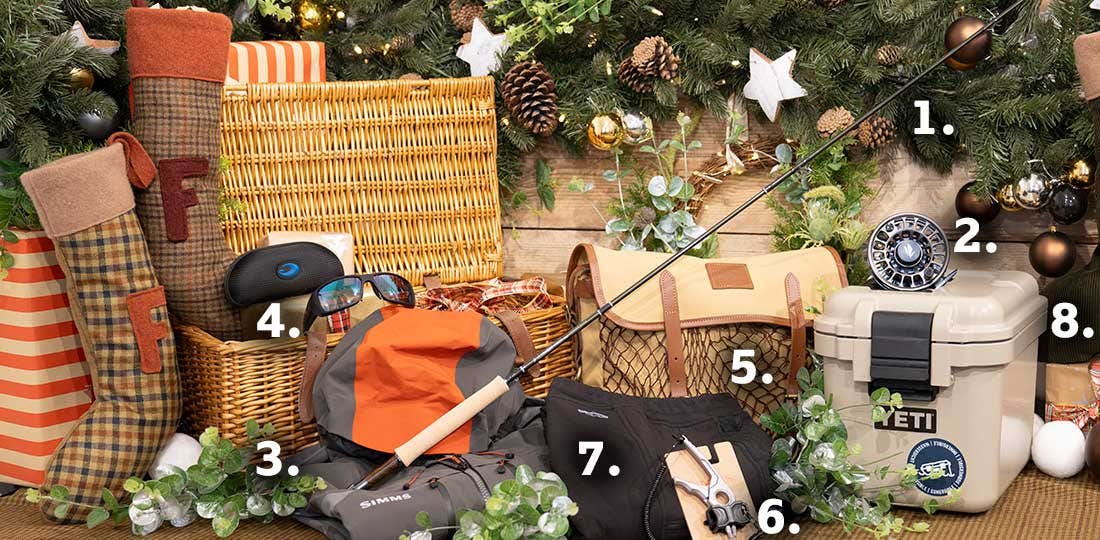 Sage R8 CORE Fly Rod
You don't need an expensive rod to fish well, but it can help. The R8 is simply top of the range. Perhaps best illustrated by a customer who reviewed it on our website, saying "Thought long and hard before laying out a lot of money on a 7wt version. Glad I did, this rod is awesome. The difference it's made to my casting is amazing. Would I buy another? 100% yes, a 5wt for dries is next on the list." Enough said.
Sage ENFORCER Reel
Fine-tuned for greater power, reliability, and durability, and designed with peak performance in mind, the ENFORCER offers everything the saltwater flats angler needs in a reel.
Simms G3 Guide Jacket
The iconic G3 Guide Wading Jacket perfectly blends mobility and functionality. Built with lightweight 3-layer GORE-TEX® combined with the first-ever 3-layer stretchy GORE-TEX® Pro (located in areas which require movement for casting), the new upgraded version offers more comfort than ever before. With a fantastic pocket layout and a clever range of features to hold gadgets, this jacket allows you to keep all your essentials handy so you can focus on catching fish!
Costa Pro Series Blackfin Pro
Along with their colour-intensifying, polarised 580® lens technology, Costa Pro Series have several fishing-performance enhancing features included in their bio-resin frames to help you stay out on the water even longer, such as fully adjustable and vented nose pads, secure rubber temples, sweat management channels and rubber side shields.
Hardy Classic Bag Canvas Troutfisher
As the name says, a classic, from one of the most respected British fishing brands. Hardwearing canvas, real leather trim, with mesh panel and two pockets, made in the UK.
Simms Flyweight Pliers
Tough and functional, featuring an anodized aluminium body with stainless steel textured jaws and built-in precision cutters, plus an unique ergonomic shape allowing a variety of grips for anglers with hands of all sizes.
Patagonia M's R2 TechFace Pants
They deliver breathable, water-shedding warmth and angler-focused details. The perfect cold-weather/cold-water cross-layer, these tough, versatile pants excel at under-wader insulation or on their own.
YETI LoadOut GoBox 15 (Tan) One Size
The stowable and transportable GoBox 15 protects the essential gear you can't afford to risk to the elements or disorder. Designed to fit in tight spaces and equipped with a flip-up Grab and Go handle, it's the cargo box you can take anywhere or throw in the back seat. Waterproof, dustproof, and practically indestructible.
Enthusiasts Gift Ideas £50 - £150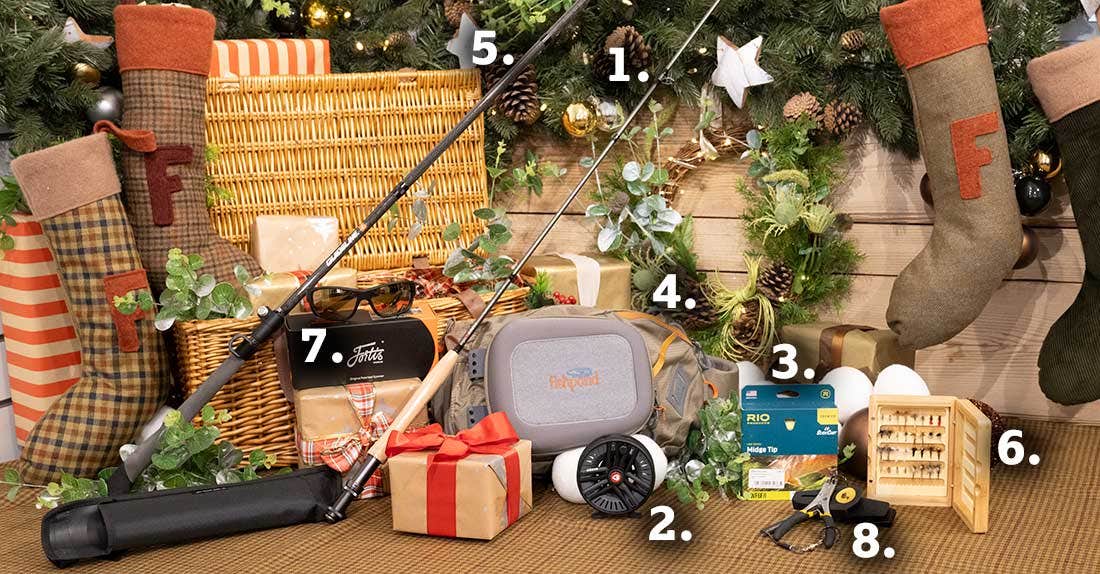 Enthusiasts Gift Ideas Under £50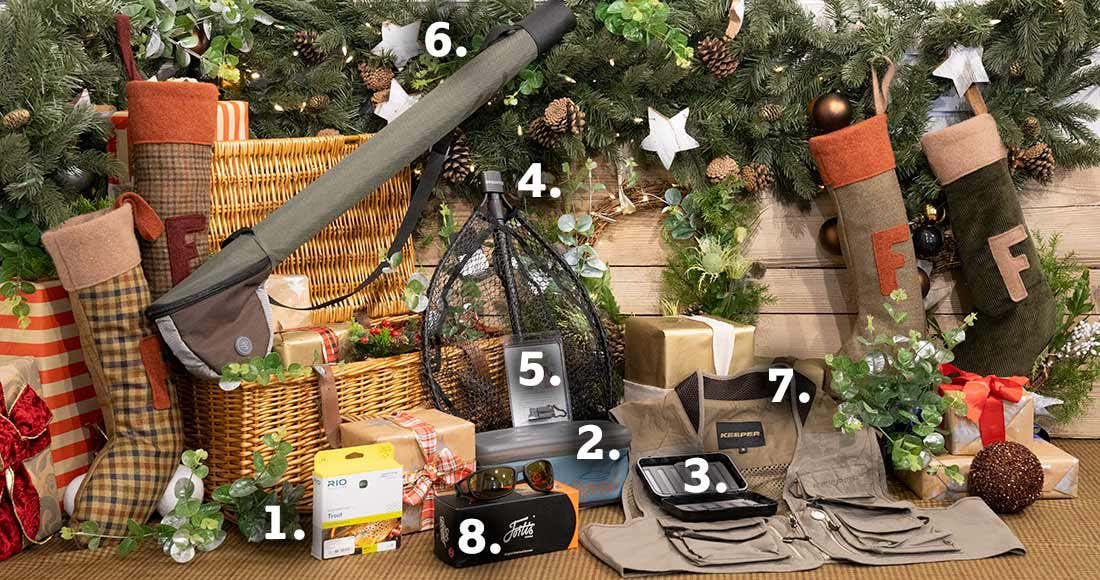 ---
Christmas Gifts for Fishing Newcomers & Outdoor Lovers
Newcomers & Outdoor Lovers Gift Ideas £150 or Over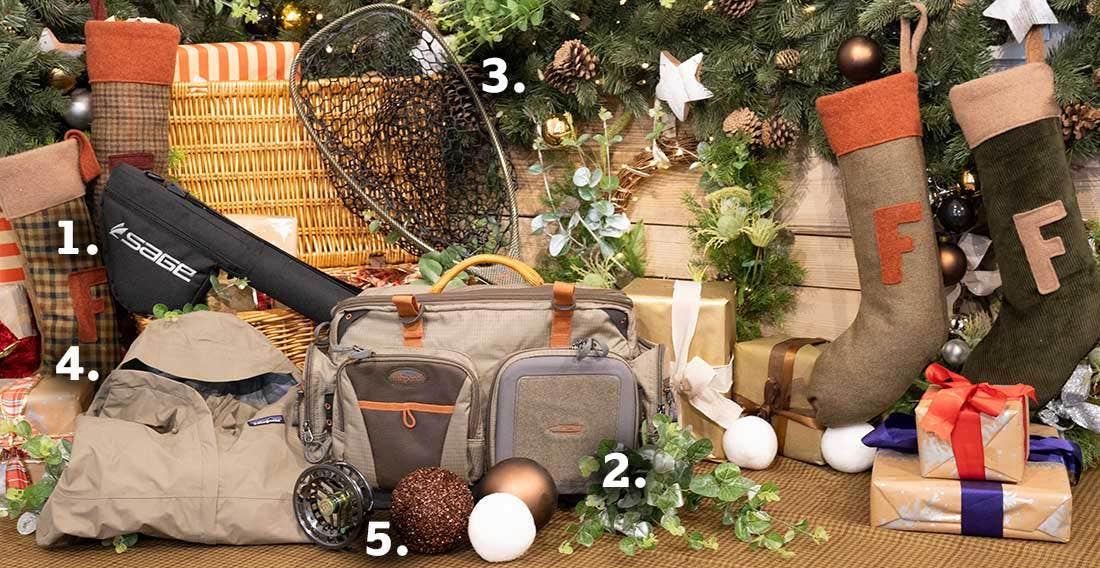 Newcomers & Outdoor Lovers Gift Ideas £50 to £150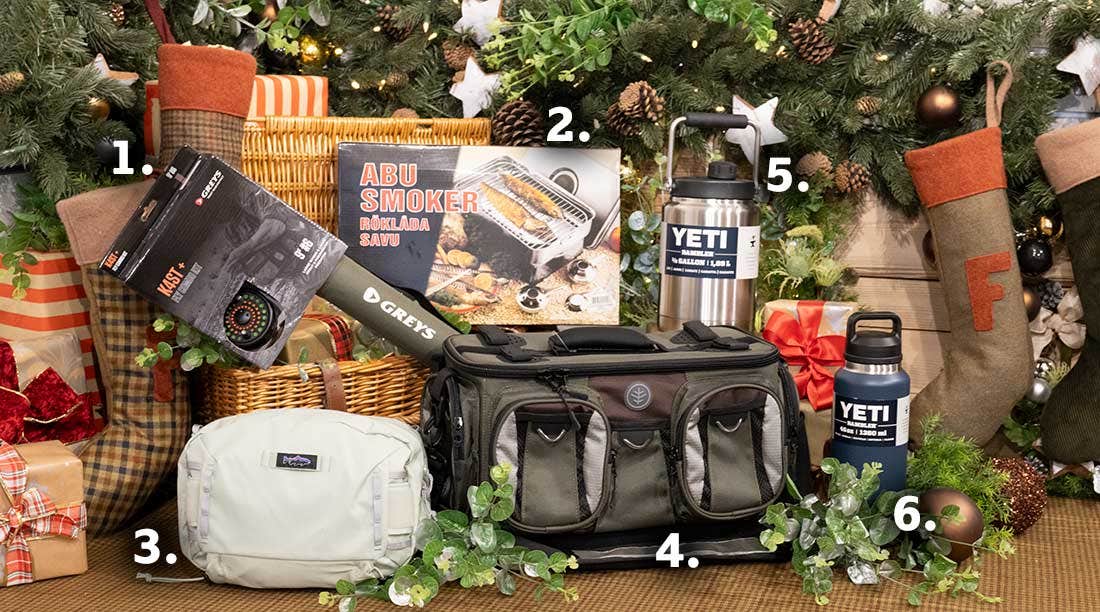 Newcomers & Outdoor Lovers Gift Ideas Under £50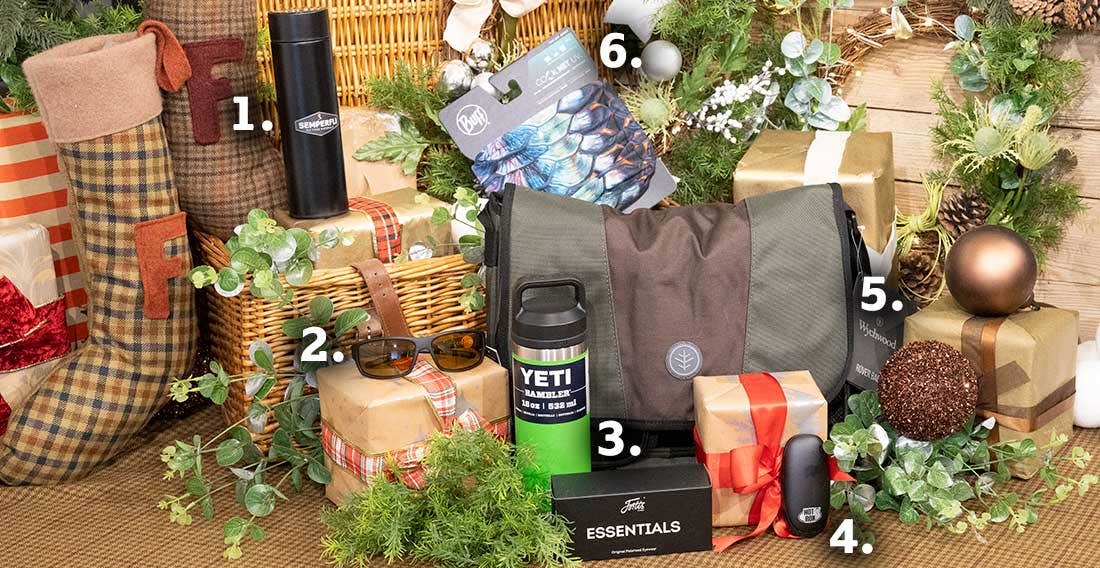 ---
Stocking Stuffers for Fishermen
Stocking Filler Ideas Under £16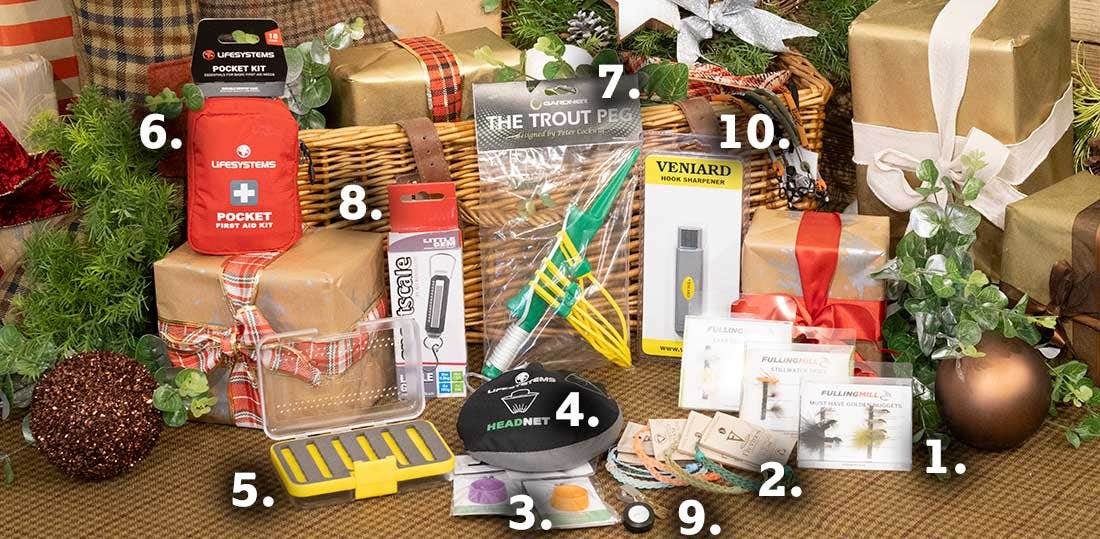 ---
Wow, that is a lot of kit. I'd be happy to get any of it though (I hope my wife and kids are reading this). Wishing you all a very fun filled festive season.