Sportfish Events Calendar
Please join our individual events on Facebook or check our Twitter so that we can update you on the very latest event news!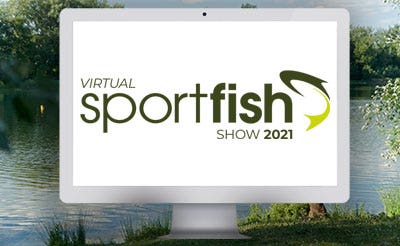 17th & 18th April 2021 - The Virtual Sportfish Show
This year, we are beaming the event straight to your home! With live events, fishing and demonstrations direct from the Sportfish Game Fishing Centre, interactive celebrity sessions, fly tying exhibitions, tackle clinics, entomology, competitions, special offers and much more it is the Sportfish Show that all game fishers know and love – but safe, socially–distanced and online!
Save the date now and make sure you are online over the weekend of 17th – 18th April 2021 - do make sure you follow our social media pages and subscribe to our weekly newsletters for regularly updated information.
View Full Virtual Show Details Here »
Please check back regularly, new events coming soon...!
* Please note that all events may be subject to change and/or cancellation due to factors beyond our control. We advise to always check before attending by joining events via Facebook or following our Twitter and Instagram to keep up to date with any developments.