Sign up to our newsletter
Sportfish Events Calendar
Please join our individual events on Facebook or check our Twitter so that we can update you on the very latest event news!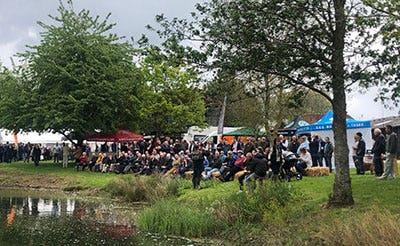 16th & 17th May 2020 - Sportfish Show - CANCELLED
Sportfish has been monitoring UK Government and Public Health England guidelines throughout its planning of the Sportfish Show, scheduled for 16th/17th May 2020, given the nature of the current coronavirus (COVID–19) outbreak.
The wellbeing of our visitors, exhibitors and staff is of the utmost importance to us and we have therefore had to take the difficult decision to cancel the 2020 Sportfish Show.
View Full Cancellation Details Here »
Please check back regularly, new events coming soon...!
* Please note that all events may be subject to change and/or cancellation due to factors beyond our control. We advise to always check before attending by joining events via Facebook or following our Twitter and Instagram to keep up to date with any developments.