Founded in 1980 by legendary rod designer Don Green, Sage was created with one idea in mind - to build the world's finest performance fly rods. Using world-class materials and years of experience gained while working with Fenwick and Grizzly rod companies, Don revolutionized the fly fishing world.
When Sage started business on Bainbridge Island it was first known as Winslow Rod Company, and although the name quickly changed to Sage, the location on Bainbridge Island is still the same even today. Originally it had six employees and about 1,500 square feet of manufacturing space. Today it has grown to 175 employees working in a 30,000 square foot space.
At Sage, every piece of angling equipment they make is designed, tested and hand built with one goal in mind : Maximum Fishability. It's a term they came up with a few years back to describe the kind of performance that helps you cast better, fish more effectively and have more fun. In short, every Sage rod, reel and line is specifically designed to help you make the most of your precious time on the water. To read The Sage Story click here
SAGE FLY RODS (View All Sage Fly Rods)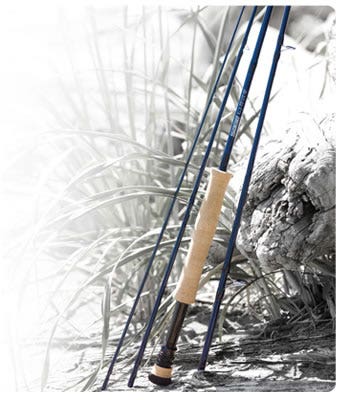 Sage Xi3 Saltwater Fly Rods
Introducing the new Xi3 Series saltwater fly rods. Through our exclusive SaltH2O Technology, Xi3 rods provide a groundbreaking level of torque and torsion resistance for superior tracking and less wasted energy at all distances. SaltH2O's unique layer interface and proprietary resin also combine for maximum strength—even in high heat environments—and significantly less weight.
Sean Clarke of Farlows states - "The Sage Xi3 fly rod is the best range of Saltwater rods I have used. These lightweight forgiving rods will get the best from your casting skills especially in demanding situations, combined with extraordinary fish fighting power"
Sage Z-Axis Series Fly Rods
By improving the entire rod-building process, Sage created a rod that's significantly lighter, stronger and easier to cast for anglers of all skill levels. The Z-Axis offers an entirely new level of fishability with unprecedented line feel, response and performance.
Danny R North of Sportfish states - The Sage Z-Axis 10ft #7 rod if the best rod I have ever cast!! It is well balanced and feels so light in your hand. If you are looking for the ultimate all-round large lake or sea-trout rod, this is it!!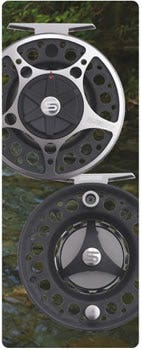 SAGE FLY REELS (View All Sage Fly Reels)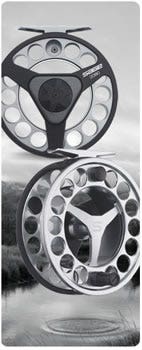 The Sage Reel Family is now comprised of 25 total fly reels in 8 different families, with spare spools available in each size. The highly diverse lineup spans the full range of fish, fly line and bank account size and all models are built with the quality, performance and fishability that customers have come to expect from Sage.
Sage 3800CF Series Fly Reels
The 3800CF Series reels offer performance you simply can't find anywhere else in this price range. The reel also utilizes a full frame line-guard design that provides an added level of protection and is great for use with small-diameter running lines and shooting heads.
Sage 6000 Series Fly Reels
The 6000 Series reel is what Sage believe to be the pinnacle of contemporary fly reel design. Built around our exclusive sealed multi-graphite disc drag unit, 6000 Series reels resist salt, grit and dunkings to deliver buttery-smooth performance under tough conditions.
SAGE ROD & REEL CASES
The Sage Travel Rod Case is the perfect solution for storing your fly rod and reel together. Combining durability with convenience, these cases protect your rod and reel set-up in one handy storage unit. It features a unique front loading system, nylon-lined tube and fully padded reel compartment for anglers who want quick access to their rod and reel but also need to stow their equipment safely. Sage Ballistic Reel Cases provides excellent reel protection while high-density Neoprene bottom stretches to accommodate various size reels. While your reel is on your rod, stretch the Neoprene flap around your rod handle for superb protection while running in the boat or hopping to the next honey hole.
SAGE LUGGAGE (View All Sage Luggage)
Whether it is a half-day on home waters or a trip of a lifetime halfway around the world, the Sage DXL Luggage gets you on the water with gear intact and well organized. The Sage DXL Kit Bag is a well made water-resistant bag with multiple zipped pockets for all your tackle. The Sage DXL Rolling Bag is large enough with plenty of space for all your waders, boots and other gear so is perfect for any destination.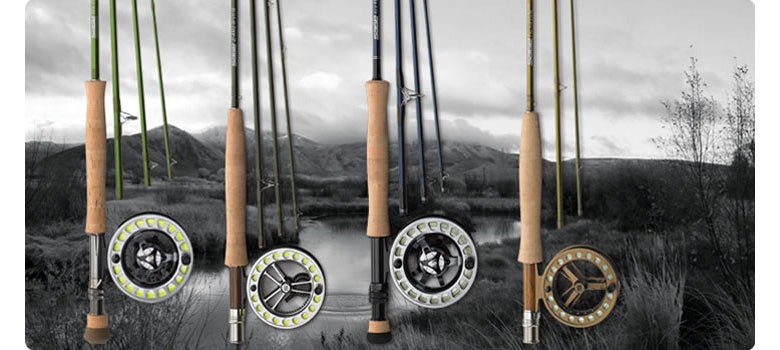 To view all Sage Fishing Tackle click here