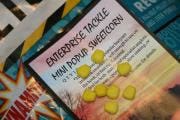 Tipping baits with high visibility imitation corn is a great way of giving your hook baits the edge.
Plus, the plastic's buoyancy helps to counteract the weight of the hook.

Step 1 – Hair rig your favourite boilie as you would normally.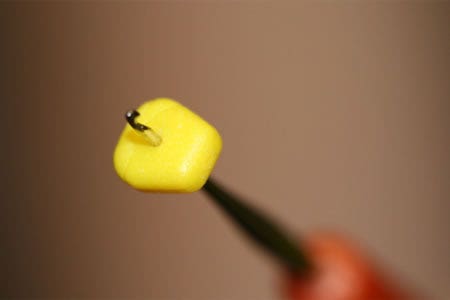 Step 2 – Pierce the imitation corn with the baiting needle.


Step 3 – Slide it onto the hair along with the boilie.

Step 4 – Secure a boilie stop in the hair loop to trap the baits on the hair.

Step 5 – Slide the boilie and corn so it butts against the hair stop.

Step 6 – Hook on a small PVA bag of your preferred baits.