Sportfish Amateur Spey Casting Competition Sponsored by Mackenzie DTX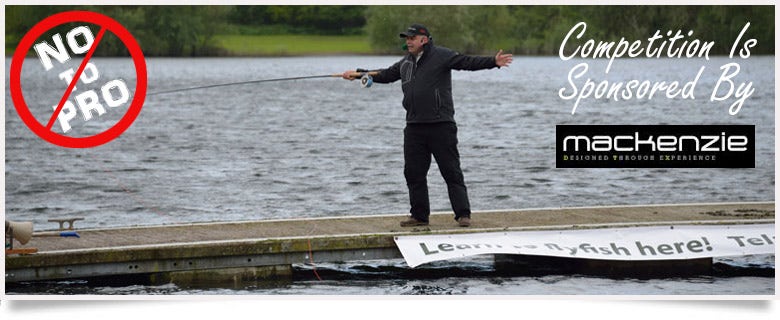 STOP PRESS... we're hosting a Spey casting competition at our 2015 annual May fishing show! The competition is open to all members of the public and will be judged by the BFCC. It will cost just £5 per entry. Details of the rules and competition times are below.
The prize will be, not only the satisfaction of winning, but a Mackenzie DTX Rod!
To enter, simply register using the form below and select the day you wish to enter. Then simply turn up on the day for qualification during the designated time-frames, visit the organiser's tent, pay your £5 and away you go. You will qualify on a first come first serve basis.
SATURDAY 9TH MAY


QUALIFYING TIMES: 8.15 AM-10.30 AM




FINAL: 4PM




TOP 5 DISTANCES QUALIFY




1ST PRIZE - MACKENZIE PERFLEX 13'8#

SUNDAY 10TH MAY


QUALIFYING TIMES: 8.15 AM-10.30 AM




FINAL: 3PM




TOP 5 DISTANCES QUALIFY




1ST PRIZE - MACKENZIE PERFLEX 13'8#
Competition Rules
OPEN TO THE PUBLIC

NO TRADE MEMBERS TO ENTER

4 MINUTES PER QUALIFYING SESSION

£5 PER QUALIFYING SESSION

MAXIMUM OF 2 GOES PER PERSON PER DAY

MAXIMUM ROD LENGTH – 15'6

FULL FLOATING LINE AND ANY LENGTH UPTO A 75' HEAD

MAXIMUM LEADER LENGTH 15' WITH RED WOOL

40` CHANGE OF ANGLE WITH A SINGLE SPEY, RIGHT HANDED

TIME WILL START WHEN COMPETITORS HAVE SET UP FOR THE FIRST CAST