2 Day Autumn Salmon Fishing Course on the River Towy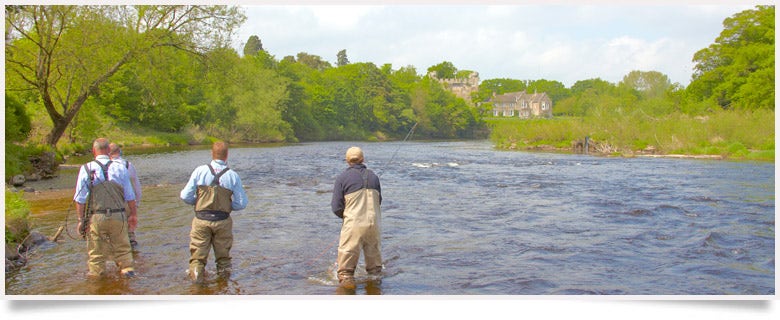 Join Tom Festing A.A.P.G.A.I, Campbell Thomson S.G.A.I.C and Jamie Harries for two days of fabulous salmon fishing and instruction on the banks of the fantastic Golden Grove fishery on the River Towy nr Llandeilo. Last year saw Golden Groves best year on record landing 40 autumn salmon in the last few weeks of the season.
Each day you will be split into two groups, rotating at lunchtime and divided between tuition and fishing. We will go through whatever you individually want through the day whether that is starting from scratch or developing skills further. This is aimed to be a relaxed couple of days where you will leave knowing more and having had a great time.
Includes:
Fishing for 2 days
2 nights full board accommodation at the Cawdor Hotel
Full instruction for 2 days
Riverside lunch
Dates available: 2013 dates complete. Please enquire for 2014.
Price: £599 per person

Sportfish Reading will also offer 10% OFF* any purchase made prior to the course.
For more information please call 0118 930 3860 or email tuition@sportfish.co.uk
You are required by law to have a current EA rod license; one can be purchased online here »
Price does not include: Gratuities, evening drinks, travel costs or EA rod licence. Disclaimer: Sportfish cannot accept responsibility for any loss of fishing time due to adverse river condition. Sportfish cannot accept responsibility for any loss of fishing gear or any breakages. * This offer cannot be used in conjunction with any other offer.