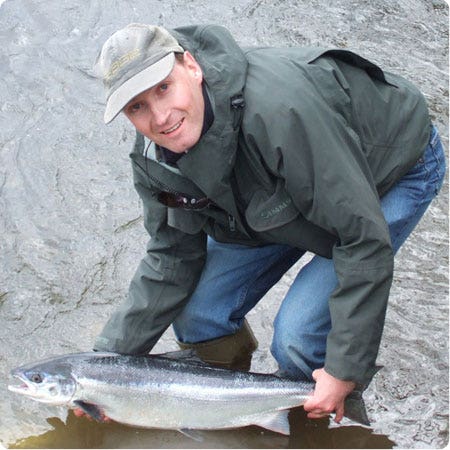 Chris Ryan
Chris joined Sportfish in 1999 from American tackle giant Orvis. He was the retail manager of the Sportfish Reading store during its building, setting up and early years. In 2003, he was relocated to the Sportfish Mail Order HQ at Winforton where he is currently the Buying and Catalogue Manager.
Chris has a keen interest in all types of game angling and he is lucky to have fished in many unusual and exotic destinations around the world including Uganda for Nile Perch; the Maldives for GT's, Sailfish and Tuna; Zimbabwe for Trout and Bass; Kenya for Trout and Sailfish; Cuba for Bonefish and Tarpon; USA for Trout and Bass; Ireland and the UK for Sea Bass; Ireland, Scotland, New Brunswick and Russia for Atlantic Salmon; Ireland and Wales for Sea-Trout.
Chris is lucky enough to have fished many of the rivers and loughs in Ireland and he is the resident expert on Irish Salmon and Sea-Trout fishing. Chris also has an unrivalled passion for big game spinning with light tackle..
Chris can be contacted at Sportfish Winforton on 01544 327 111 or via chris.ryan@sportfish.co.uk