About Our School: Fly Fishing Lessons & Courses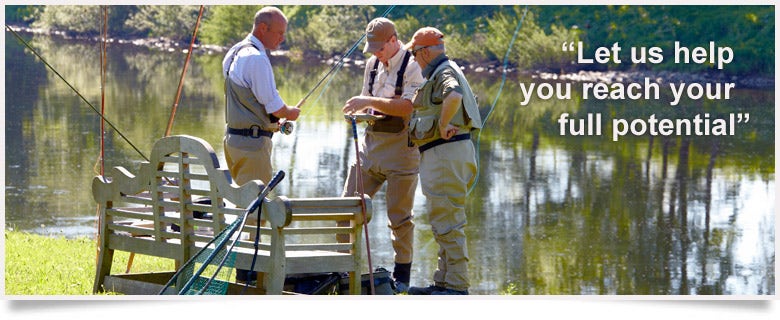 Introduction
Welcome to the Sportfish fly fishing school for fly casting lessons, fly tying courses, chalkstream fishing and river courses for salmon & sea trout. Our aim is that all our clients who receive tuition have an enjoyable experience and leave us with the best possible chance in succeeding with their goals.
Benefits
We are proud of our fantastic location, 5 minutes from Junction 12 on the M4 and only half an hour's drive outside London. Theale train station (on the Great Western Mainline) is just next door. Our school is easily accessible from anywhere in Southern England or further a field. We use two purpose built casting platforms for our one-to-one lessons, group lessons and day courses on the 10 acre lake Haywards Farm Lake just 20m from the Sportfish Reading fly fishing store. This also gives the perfect opportunity to try a range of equipment with an instructor before you purchase.
From Beginner to Advanced
Our instructors are highly experienced and teach all aspects of fly fishing. All styles and abilities are catered for from the beginner through intermediate and to an advanced level. We have qualified instructors available 7 days a week. So, whether you need a brush up on your trout fishing casting technique, learn to cast with a double-handed salmon rod or are off to the Seychelles to chase giant trevally with a saltwater fly rod rod and big flies we can help.
We also hold a range of off site riverside courses allowing the benefit of a practical environment for you to learn and develop in. These courses are held throughout England, Wales and Scotland. Where appropriate we employ well known angling celebrities to help give our clients the best possible experience on these courses.
For more information or to place a booking please call our Reading store on 0118 930 3860 or email [email protected]