One-Day Nymphing for Grayling Course - Private River Kennet Estate
Sportfish Tuition Update
Our 2021 programme of courses and tuition is currently on hold, but we do hope to be able to resume safely soon, and are already busy planning for 2022.
Our bestselling courses are very popular indeed, and do sell out quickly, so if you would like to get ahead of the crowd for next year and receive advance notice of dates, simply email: tuition@sportfish.co.uk with your name and telephone number, stating which course(s) you are interested in.
We will then be in touch via email, prior to advertising the course, with dates for your consideration before they go live.
---
Grayling Fishing Course
As with all our courses the grayling ones are well attended, great fun and will develop skills you can use anywhere. They are strictly limited to three rods per course to ensure everyone gets as much from them as possible and are sold on a first come, first served basis.
If you've never fished for grayling before or are just looking to improve your knowledge and skills then these day courses are perfect, but please book early to avoid disappointment.

The Fishery
We have a magical new venue for our nymphing course in 2019/20 in the shape of one of the very finest beats of the upper River Kennet, which has produced grayling in excess of 3lb.
Nestled on the borders of Wiltshire and West Berkshire this is one of the most marvellous chalkstream fisheries in the UK. Every beat of the 5,000m of water on this private, family–run estate is unique, with no two sections looking, or fishing, the same. Set amidst picturesque watermeadows with ancient trees lining the banks this is a fishery with a character that most only aspire to. This is chalkstream heaven!

Nymphing Course Aims
Your instructor will furnish you with the knowledge you need to make informed choices on tackle selection right through to choosing an appropriate leader, indicator and fly set up and you'll go away confident in your ability to nymph successfully.
Topics covered will include:
An overview of the concept of nymphing fishing grayling.
Selection of rods, reels and lines best suited to this technique.
The types of indicators commonly used, and how and when to use them.
The use of multiple fly nymphing setups for one, two and three fly combinations.
Watercraft – shallow water, fast riffles and deep pocket nymphing to fish you can and can't see!
There'll be plenty of opportunities to discuss ideas on nymph fishing, participate in practical demonstrations and enjoy plenty of fishing to hone your new found skills.
All participants will receive 15% OFF* any tackle purchases made prior to the course at either Sportfish, Reading or Farlows, London.
You are required by law to have a current EA rod licence; one may be purchased online HERE »
Please ensure you read our course terms and conditions prior to booking.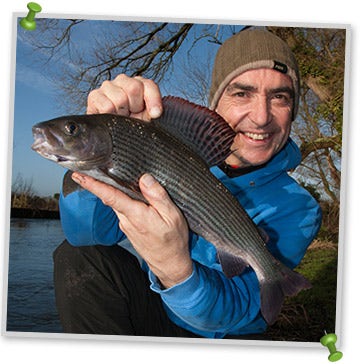 Previous Course Testimonials
Mick Boardman - 2015 Course
"Thank you for a fantastic day, it was great to meet everyone on the course along with Jim and yourself, they were all good guys with one common interest, increasing their knowledge of fishing with a nymph."

"I must say I did not anticipate meeting someone like Jim, he is an absolute font of knowledge in the nymphing field with a great passion for this type of fishing, whilst also understanding those with a little knowledge who wanted to learn more, he understood totally where we were coming from and was only to wiling to point us in the right direction."
James Evans - 2015 Course
"As the rain belts down outside my window it makes yesterday's nymphing day an even better experience. Thanks for organising a super day out. New tricks learned by an old dog!

"Please pass my thanks onto Jim who was an excellent instructor as was your good self. I will certainly have a shot at the grayling in the coming months."
Adrian Reynolds - 2015 Course
"Really superb day with the right balance of theory and fishing at a wonderful location with a great fish to finish off the day! Many thanks to you and Jim who really showed nymphing to be an art form! "
*Offer is not valid with any other promotion and excludes gift vouchers, tuition and courses and items already discounted or on sale.