One-Day Summer Chalkstream Courses

River Kennet, Denford - Beginner / Intermediate level
2017 Dates TBC - Please Check Back.
The Farlows Group is pleased to announce a new venue for our one-day chalkstream guided days, a prime beat of the upper River Kennet at Denford on the Avington Estate.
The Denford beat on the Kennet is minutes away from Kintbury train station, which is on the direct line from Paddington and so is ideally located for those who live and work in London and we are offering the chance to fish with a qualified instructor for the day at a very reasonable price for prime time chalkstream river fishing.
Our chalkstream days are designed to increase your knowledge of river fishing, with particular respect to these delightful, small southern rivers and you will have the instructor on hand to give you useful tips throughout the day and to offer the best advice throughout. These days are also the perfect way to meet likeminded fisherman in an informal and very light hearted environment and they are perfect for anglers who have done some river fishing but want to pick up some useful tips and hints.
Price includes:
Your ticket for the day.
A share of the instructor's time throughout the day.
River Lambourne, Weston Farm - Intermediate level
2017 Dates TBC - Please Check Back.
The Farlows Group is once again happy to offer the fantastic River Lambourn at Weston Farm as one of the venues for our chalkstream courses.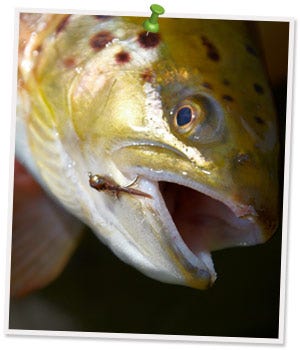 This course is hosted and instructed by Jonathan Tomlinson, who will guide and instruct you on everything you need to fish a chalkstream efficiently and effectively. Last year's courses were a resounding success with many big wild browns and stocked fish caught throughout and during the course of your day Jonathan will cover the following aspects of fishing:
How to approach a chalkstream
Dry and nymph techniques
Presentation casting
River craft
Price includes:
Your ticket for day
Full instruction and guiding for the day
For more information or to make a booking please call 0118 930 3860 or email [email protected]
You are required by law to have a current EA rod licence; one can be purchased online here »
Disclaimer: Price does not include: Gratuities, travel costs or EA rod licence. Please ensure you read our course terms and conditions here prior to booking. * This offer cannot be used in conjunction with any other offer.