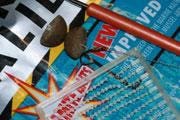 On pressured waters something a little bit different may just get you a bite at a time when you'd otherwise be staring at motionless bobbins. Hair rigging two boilie halves back to back is one super successful alternative to try.
Step 1 – Take your chosen boilie. It works with pop-up and bottom baits of all sizes.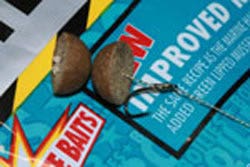 Step 2 – With a sharp knife slice the boilie centrally into two halves.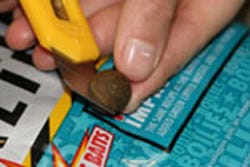 Step 3 – Push the baits on the needle back to back so the rounded sides are touching.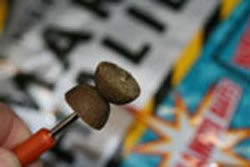 Step 4 – Slide the baits onto the hair in the usual fashion.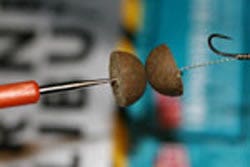 Step 5 – Secure in place using a hair stop or a small piece of imitation corn.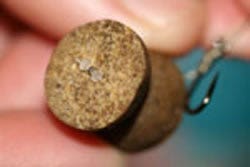 Step 6 – The finished presentation ready to craft you a bite on a tough session.