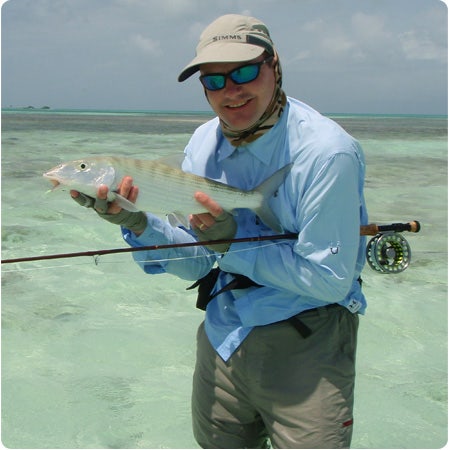 My name is Allan Shephard, I am Brands and Marketing Manager for Sportfish.
I am a qualified fly casting instructor and hold the AAPGAI advanced qualifications in Trout and Salmon casting.
My fishing career started at the age of four and throughout my life I have fish for a wide variety of fish both at home and abroad. My interest is spread across game, sea and coarse fishing with a particular interest in fly and lure techniques. I have previously worked as a full time fishing guide and ran a camp on a Russian salmon river for two full seasons.
I try to fish at least once a week and take two or three fishing holidays abroad each year chasing salmon, tropical saltwater game fish and I am always looking for a new and exciting fishing experience. My other hobbies include shooting and keeping a large coral reef fish tank.
I can be contacted at Sportfish Reading on 0118 903 3272 or by email allan@sportfish.co.uk