A Guide to Choosing a Fly Fishing Shirt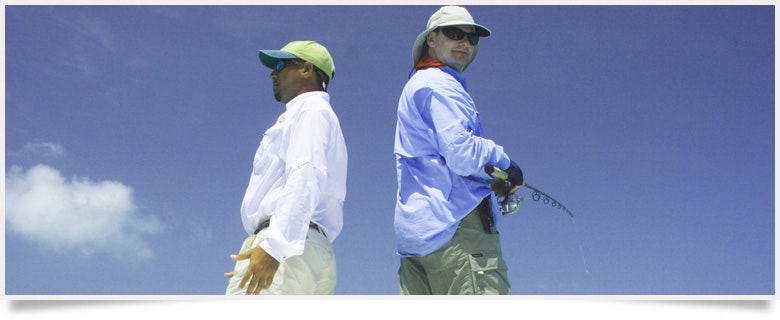 A lightweight, comfortable, purpose designed fishing shirt is a must for the serious fisherman. The best are made from technical fabrics that are highly breathable and quick drying. An important feature for a shirt used in tropical conditions for flats fishing will also need to have a high sun protection factor. This is described on the garment as a UPF number and for this purpose should be at least 30. Some of the fabrics have a built in insect repellent – this is a great idea particularly as it is common in certain parts of the world to encounter insects that will bite through normal lightweight clothing.
Our preference is for a shirt with decent sized bellows pockets that will carry a fly box together with some spare tippet material and any other small accessories I need. I also like the back of the shirt to be vented – this will allow air circulation inside the shirt and help keep you cool. Fishing shirts are cut to allow freedom of movement and should not impede casting.
Still need help?
For more help and information on purchasing your new double-handed rod please contact Sportfish on 01544 327111 or email [email protected]